*New* Tetley Super Teas to the Rescue for Fall and Winter
Two new flavours join the award-winning Tetley Super Teas collection this fall - Canada's first line-up of teas fortified with vitamins and minerals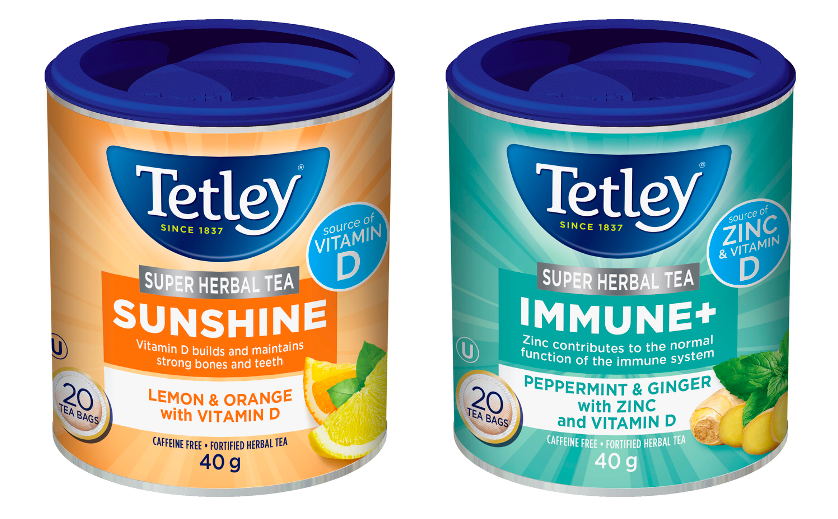 Tetley is looking to brighten up the tea aisle this fall by introducing two new Super Tea flavours: SUNSHINE Lemon & Orange, fortified with Vitamin D and IMMUNE+ Peppermint and Ginger, fortified with both Zinc and Vitamin D.
Approved by Health Canada, these two new herbal teas were designed with the health of Canadians in mind, to boost the immune system and increase Vitamin D intake - both of which are important year round and even more so during the colder and darker months. In fact, each cup of SUNSHINE and IMMUNE+ tea contain 23% of your daily recommended Vitamin D intake.
Tetley Super Herbal Tea: SUNSHINE Lemon & Orange with Vitamin D
With fall fast-approaching, the times when we start feeling sun-starved are just around the corner. But this year in particular, as we continue to navigate COVID-19, we know that Canadians will likely be in need of Vitamin D more than ever. Tetley SUNSHINE Super Herbal Tea to the rescue! Enhanced with Vitamin D that helps build and maintain strong bones and teeth, Tetley SUNSHINE Tea combines lemon and orange flavours for nicely balanced sweet, fruity and zesty notes - a warm and delicious ray of sunshine in a cup!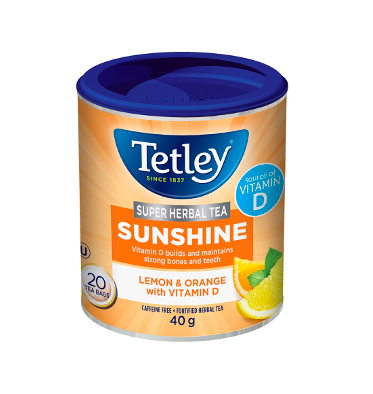 Tetley Super Herbal Tea: IMMUNE+ Peppermint & Ginger with Zinc and Vitamin D
Boasting all the great benefits of Tetley's popular original IMMUNE tea, the new Tetley IMMUNE+ packs quite the health punch, and comes just in time to help tackle cold and flu season in Canada! Each cup of IMMUNE+ contains 19% of your daily recommended Zinc intake, which helps to maintain the normal function of the immune system*. Plus, it includes Vitamin D that helps grow and strengthen bones. Featuring the delicious natural flavours of peppermint and ginger, IMMUNE+ is sure to become a new Super favourite!
*This product is for adults only. Do not exceed 2 servings of tea bags a day.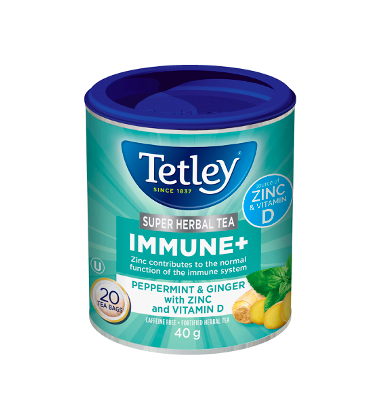 Tetley Super Teas will be available at major retailers as well as Amazon.ca this fall. The suggested price for a canister of 20 round tea bags is $3.99.
The original three flavours of Tetley's Super Tea collection won Canadian Living's 2019 Best New Product of the Year award.
Laura Zechel Craft Public Relations